Professor Wangdong Yang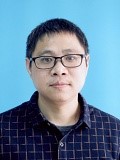 Wangdong Yang received a Ph.D. degree in Computer Science and Technologyfrom Hunan University. 
He worked as a professor in Hunan University. His research focuses on High-Performance Computing and Parallel Numerical Algorithms. He is a candidate of Hunan Province "121" talent plan. 
He has been designing and applying parallel algorithms on Tianhe 1, 2 and Sunway TaihuLight Supercomputers for a long time, and presided over the development of a series of basic numerical algorithm function libraries. He won the award ofscience and technology progress of Hunan Province. He has presided over more than 10 scientific research projects, including 2 general projects of National Natural Science Foundation of China, 2 national key R & D projects, 1 key R & D projects of Hunan Province and some enterprise projects. Published more than 30 papers in SCI / EI, including TC, TPDS, TKDD journals.  
Professor Kehua Guo
Kehua Guo, a professor of Computer Science and Technology, the Furong scholar of Hunan Province, and the winner who got Hunan outstanding youth fund. He was the vice president of the undergraduate college of Central South University and the vice president and the doctoral supervisor of the institution of information science and engineering of Central South University. He was a visiting scholar of Texas A & M University and the executive vice president of computer education special committee of Hunan Higher Education Association and Secretary General of Hunan Provincial Computer Education Commission. He has been engaged in researches on artificial intelligence, big data and intelligent computing for a long time. He has served as an evaluation expert of the Award of National Science and Technology, the Award of Ministry of Education Science and Technology, and the Project of National Key R & D Plan and the Project National Natural Science Foundation.
Professor Yujuan Quan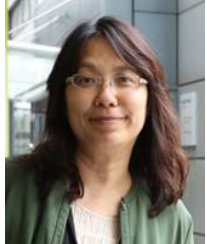 She received bachelor and master's degree of radio electronics in Chongqing University in 1989 and 1995; Received a doctorate of Mechanical and Electronic Engineering (Modern Testing and Instrumentation) in South China University of Technology in 2009. From June 2010 to July 2011, the visiting scholar to the Coordinated Science Laboratory at University of Illnois at Urbana-Champaign, did research on M2M and WSN Time Synchronization. She concentrated on her research of Intelligence Algorithm in Fourth Party Logistics、Recommendation System.etc


Journal of Healthcare Engineering
Wireless Communications and Mobile Computing
Security and Communication Networks
Tropical Conservation Science
Mobile Information Systems
Journal of Advanced Transportation