Sep. 30,2021
Notification of acceptance:
Oct. 31,2021
Nov.7,2021
Oct. 21-23, 2022
Professor Laurence T. Yang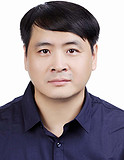 Laurence T. Yang has been involved actively in conferences and workshops as a program/general/steering conference chair (mainly as the steering co-chair of IEEE UIC/ATC, IEEE CSE, IEEE HPCC, IEEE/IFIP EUC, IEEE ISPA, IEEE PiCom, IEEE EmbeddedCom, IEEE iThings, IEEE GreenCom, etc) and numerous conferences and workshops as a program committee member. He served as the vice-chair of IEEE Technical Committee of Supercomputing Applications (TCSA) until 2004, was the chair (elected in 2008 and 2010) of IEEE Technical Committee of Scalable Computing (TCSC), the chair of IEEE Task force on Ubiquitous Computing and Intelligence (2009- ). He was also in the steering committee of IEEE/ACM Supercomputing conference series (2008-2011), and the National Resource Allocation Committee (NRAC) of Compute Canada (2009-2013).
In addition, he is the editors-in-chief of several international journals. He is serving as an editor for many international journals. He has been acting as an author/co-author or an editor/co-editor of many books from Kluwer, Springer, Nova Science, American Scientific Publishers and John Wiley & Sons. He has won several Best Paper Awards (including IEEE Best and Outstanding Conference Awards such as the IEEE 20th International Conference on Advanced Information Networking and Applications (IEEE AINA-06), etc); one Best Paper Nomination; Distinguished Achievement Award in 2005; Canada Foundation for Innovation Award in 2003. He has been invited to give around 30 keynote talks at various international conferences and symposia.
Professor Chi Liu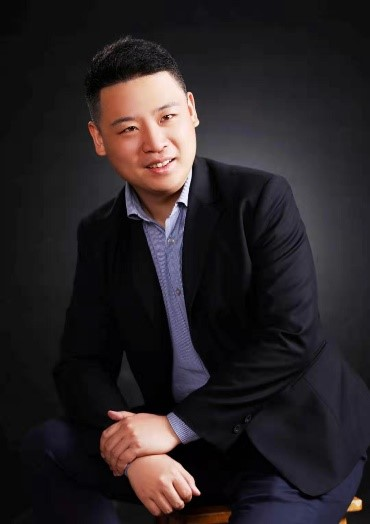 Chi Liu is a professor, PhD supervisor and the Vice Dean of School of Computer Science, Beijing Institute of Technology. He is the recipient of National Excellent Young Scientist Fund, Fellow of IET, Fellow of British Computer Society, and Fellow of Chinese Institute of Electronics. He received his B.S. and Ph.D. degrees from Tsinghua University and Imperial College of Science and Technology, respectively. He was a research director at IBM T.J. Watson Research Center and IBM Research China, and a postdoctoral researcher at the German Research Institute for Telecommunications (Berlin). His research interests include Big Data and IoT technologies. He has led more than 20 national research projects such as National Natural Science Foundation of China (NSFC) Youth Program, National Key Research and Development Program, Ministry of Industry and Information Technology, and Ministry of Education. He has published more than 30 CCF-A papers, 3 ESI highly cited papers, 21 domestic and foreign invention patents, 9 books, indexed by Google Scholar more than 4600 times, and 31 H index. He is currently a member of the Expert Advisory Group of the 14th Five-Year Plan of National Information Industry, a member of the Technical Committee of the 4th National Information Standards Committee, an executive member of the CCF Youth Committee, a member of the CCF, a distinguished member of CCF, a director of Chinese Institute of Electronics, and an editorial board member of IEEE Transactions on Network Science and Engineering.
Professor Philippe Fournier-Viger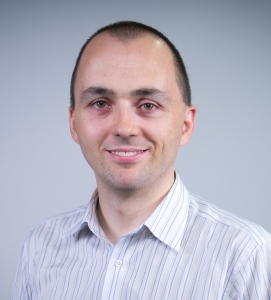 Philippe Fournier-Viger (PhD) is a Canadian researcher, full professor at the Harbin Institute of Technology (Shenzhen, China). Five years after completing his Ph.D., he came to China and became full professor at the Harbin Institute of Technology (Shenzhen), after obtaining a title of national talent from the National Science Foundation of China. He has published more than 290 research papers related to data mining, intelligent systems and applications, which have received more than 7000 citations (H-Index 42). He is associate editor-in-chief of the Applied Intelligence journal (SCI, Q2) and editor-in-chief of Data Science and Pattern Recognition. He is the founder of the popular SPMF data mining library, offering more than 190 algorithms, cited in more than 950 research papers. He recently edited a book on utility mining and learning called "High Utility Pattern Mining: Theory, Algorithms and Applications" (Springer). He is a co-founder of the UDML series workshop at the ICDM and KDD conferences. His interests are data mining, algorithm design, pattern mining, sequence mining, big data, and applications.
Professor Xianhua Wu

Xianhua Wu is a Distinguished Professor of Shanghai Maritime University, China. Shanghai Leading Talents (2020). His areas of specialty include hazard risk analysis, big data analysis, and applied statistics. He has published 7 books and more than 120 academic articles in journals like Annals of Operational Research, Science of the Total Environment, Environmental Research, Transportation Research Part D, and others. As a Principal Investigator, He has 7 national research projects such as "The Major Research Plan of National Social Science Foundation (18ZDA052): Research on the Control Optimization of Air Pollutant Emission in the Era of Big Data", "Training Program of the Major Research Plan of the National Science Foundation of China (91546117): Research on Integration Method of Big Data of Meteorological Hazards for Supporting Emergency Decision-making" and etc. He is also a member of Steering Committee of Economics Educaiton (2018-2022), MOE, China.
Professor Guang Sun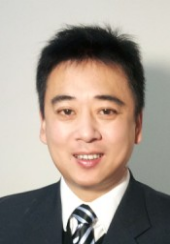 Dr. Guang Sun works as a Full Professor at School of Information Technology and Management of Hunan University of Finance and Economics. His current research areas include Practical Big Data in Finance, Deep Learning, Software Watermarking, Software Birthmarking and Dependable Software. He published over 50 papers indexed by SCI including over 5 ranked JCR-1 papers and 50 conference papers related to these research areas indexed by Ei. He is an associate dean of School of Information Technology and Management, dean of Financial Big Data Research Institute. He currently serves as the Director of National Information Technology Standardization Technical Committee.
Journal of Healthcare Engineering
Wireless Communications and Mobile Computing
Security and Communication Networks
Tropical Conservation Science
Mobile Information Systems
Journal of Advanced Transportation