Oct. 20, 2023
Notification of acceptance:
Professor Wangdong Yang, Hunan University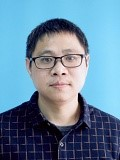 Dr. Wangdong Yang, Doctoral Supervisor, Professor of Hunan University, also a Distinguished Professor of Changjiang Scholars Program. His research focuses on High-Performance Computing and Parallel Numerical Algorithms, and he has been designing and applying parallel algorithms on Tianhe 1, 2, Tianhe 3 domestic supercomputing platforms as well as domestic processors for a long time, and presided over the development of a series of basic numerical algorithm function libraries, numerical simulation systems and performance optimization tools. He has developed a series of basic numerical algorithm libraries, numerical simulation systems and performance optimisation tools. He has won two Huawei Spark Awards, the first and second prizes of Hunan Provincial Natural Science, and the first prize of China Industry-University-Research Co-operation Innovation Achievement. He has presided over 6 projects of National Natural Science Foundation of China and National Key Research and Development Programme. He has published more than 40 SCI/EI papers, including 12 papers in SC, ICDE, TC, TPDS, and other CCF-recommended Class A conferences and journals.
Professor Xin Lu, National University of Defense Technology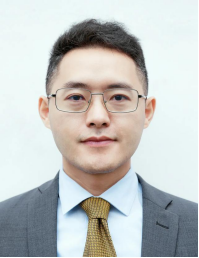 Professor Xin Lu is from the College of Systems Engineering at the National University of Defense Technology in China. He is the co-founder of the international non-government organization Flowminder Foundation, which is focusing on the analysis of big data for humanitarian work. Their work has stimulated a revolutionary movement in the research of mobile phone data in disaster responses and was published in Nature, Nature Communications, PNAS, PLOS Medicine, Global Environmental Change, etc. and attracted mass media attention, including BBC, New York Times, NPR, etc. Using large-scale mobile phone data, Professor Lu and his colleges have collaborated closely with international organizations and governmental agencies to analyze human collective dynamics and behavioral pattern during disasters to enable improvement of disaster response and emergency management. They were listed the 2013 Breakthrough Technologies by MIT Technology Review and has won Global Mobile Award 2016 for their groundbreaking advances made in the aftermath of the Nepal earthquake. During the outbreak of Covid-19, Professor Lu's team have made substantial contribution to the risk assessment, spreading prediction and prevention decision making with big data technology, their works have been featured in BBC, New York Times, as well as mainstream media in China.