Dear Colleagues,
ICCBDAI 2022 comes to an end. Preparations for the conference took more than 5 months. Thanks to the support of Hunan University, Huaihua University, Beihang University, Beijing University Of Technology, University of Science and Technology Beijing, People's Public Security University of China, Sun Yat-sen University, Xiamen University, University of Electronic Science and Technology of China, Northwestern Polytechnical University, Changsha University of Science & Technology, Northeastern University, ChongqingUniversity, South China University of Technology, Hunan University of Finance and Economics, ELSPublishing and Call4Papers
Also, I would like to deliver a special thanks to the following scholars, who have made tremendous contributions to ICCBDAI 2022.
Prof. Chi Liu, Beijing Institute of Technology, China
Prof. Okyay Kaynak, Turkish Academy of Sciences
Prof. Chengzhong Xu, University of Macau, China
Prof. Zhi-Hui Zhan, South China University of Technology, China
Prof. Dianhui Wang, China University of Mining and Technology

Dec, 17th, 2022
ICCBDAI Photos
Opening Ceremony & Keynote Speeches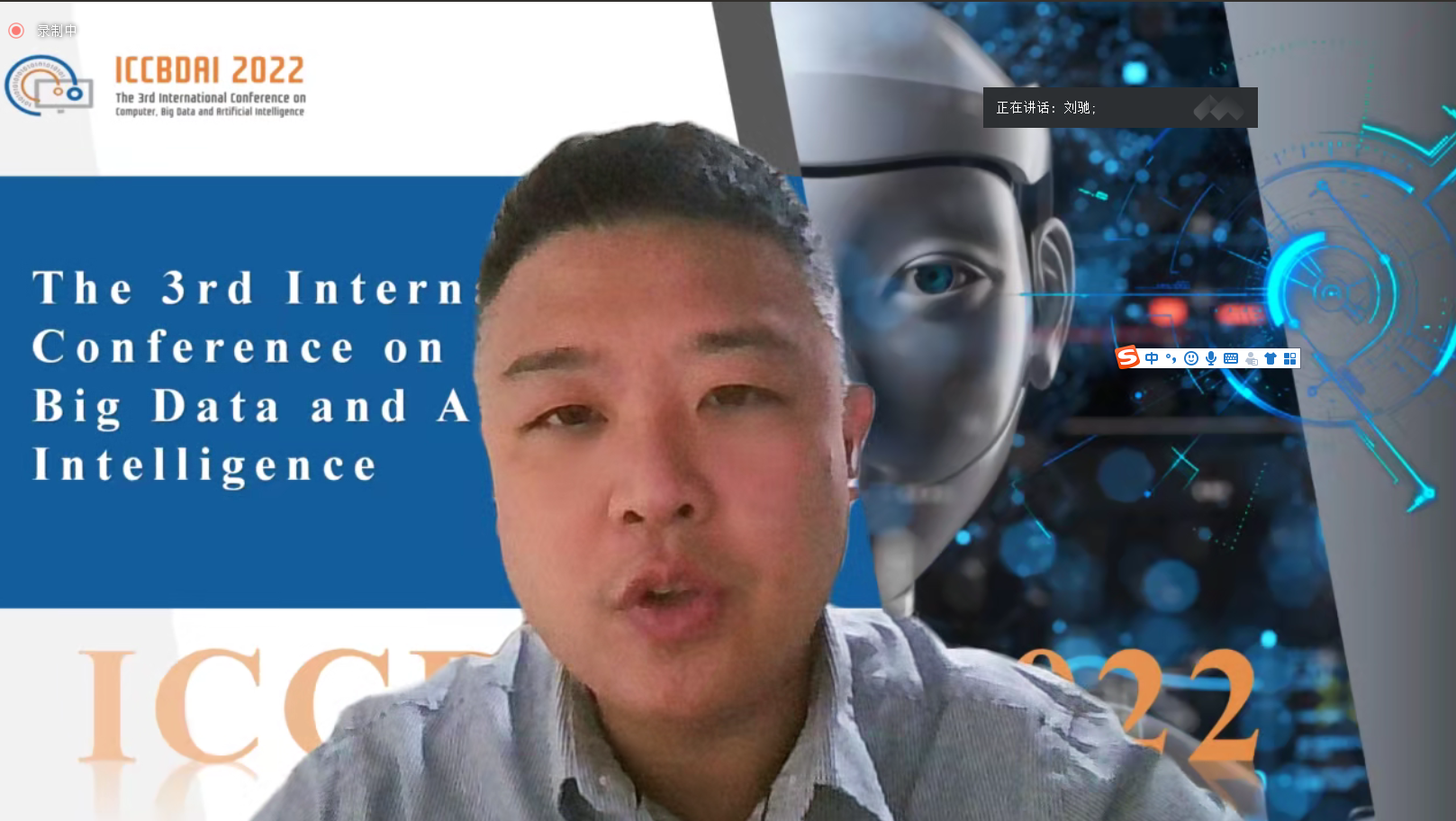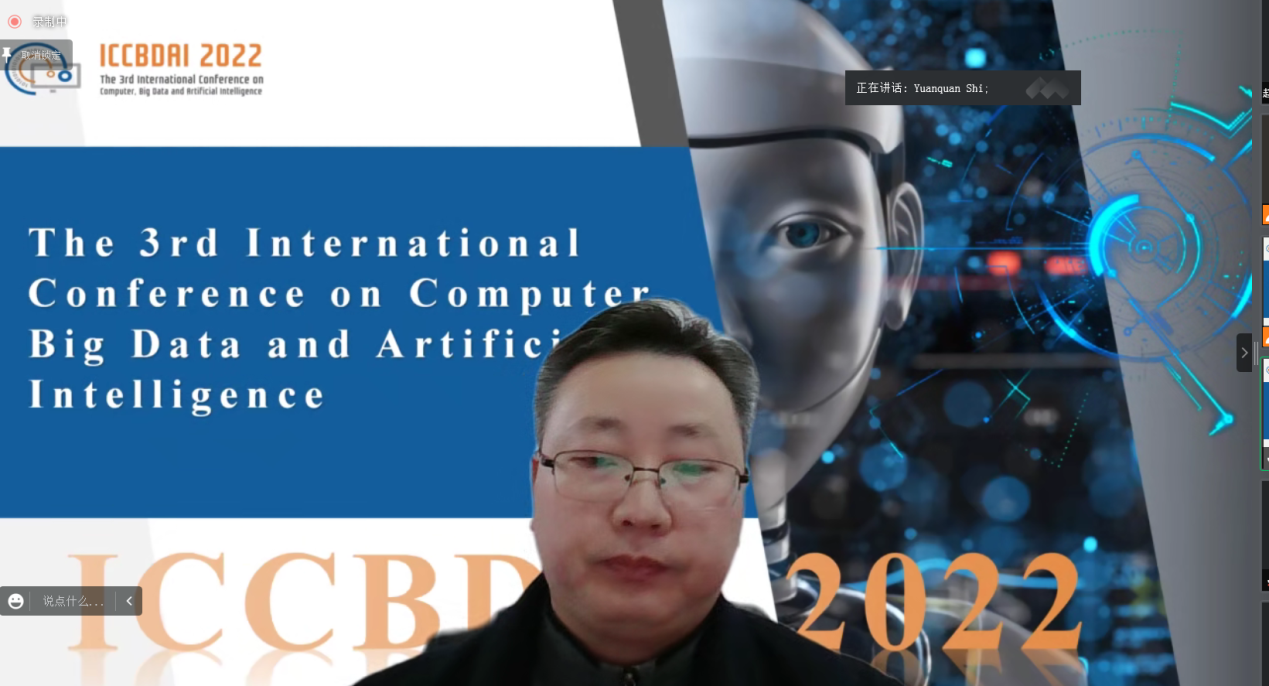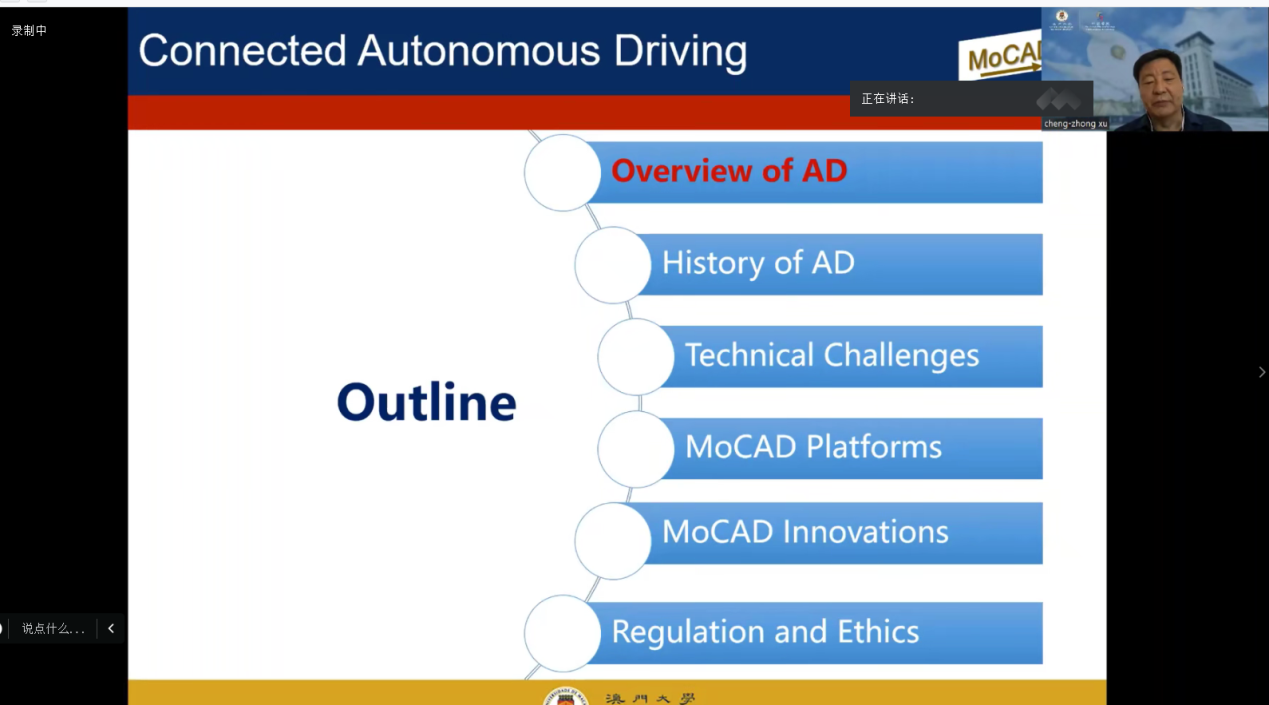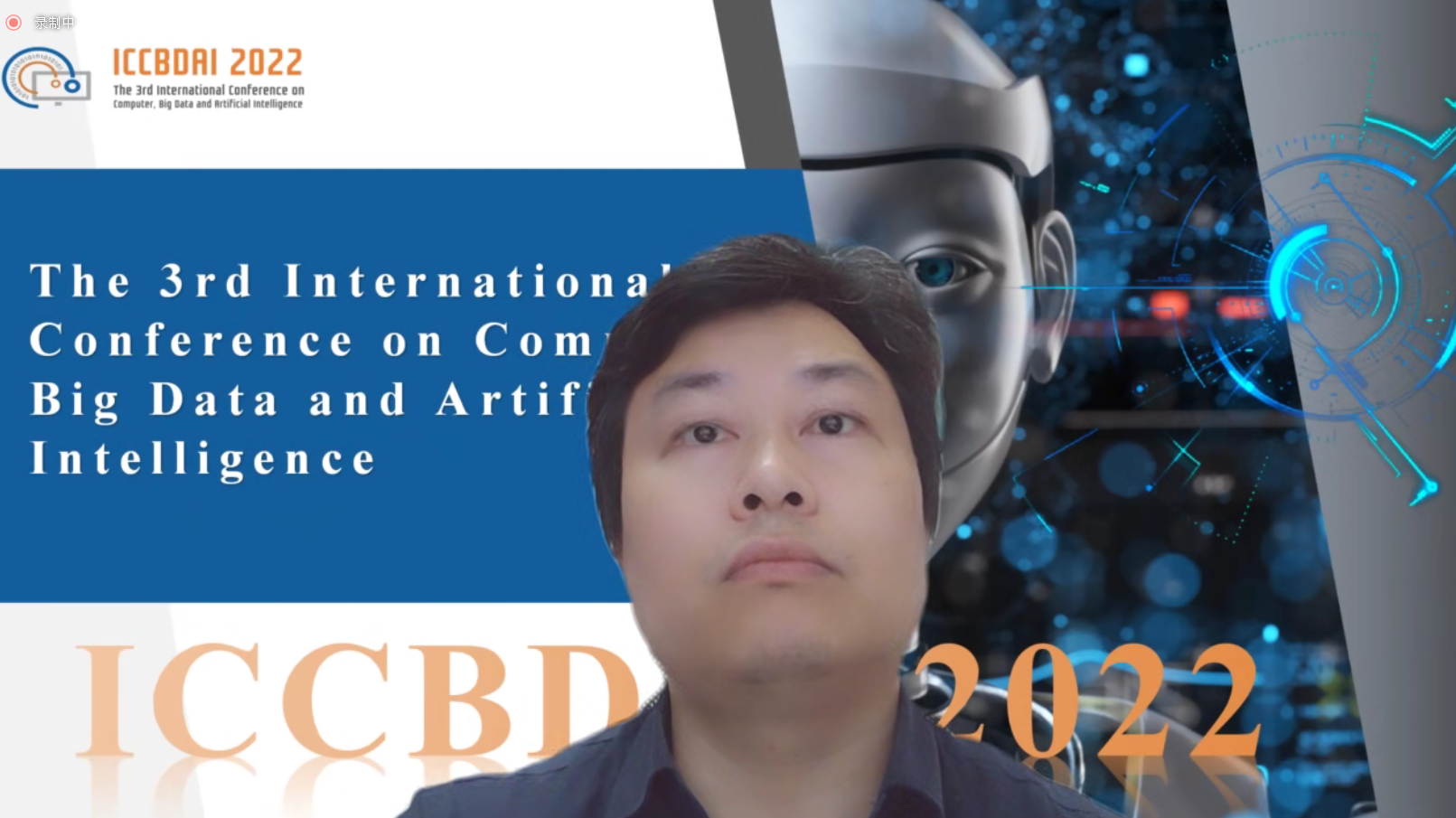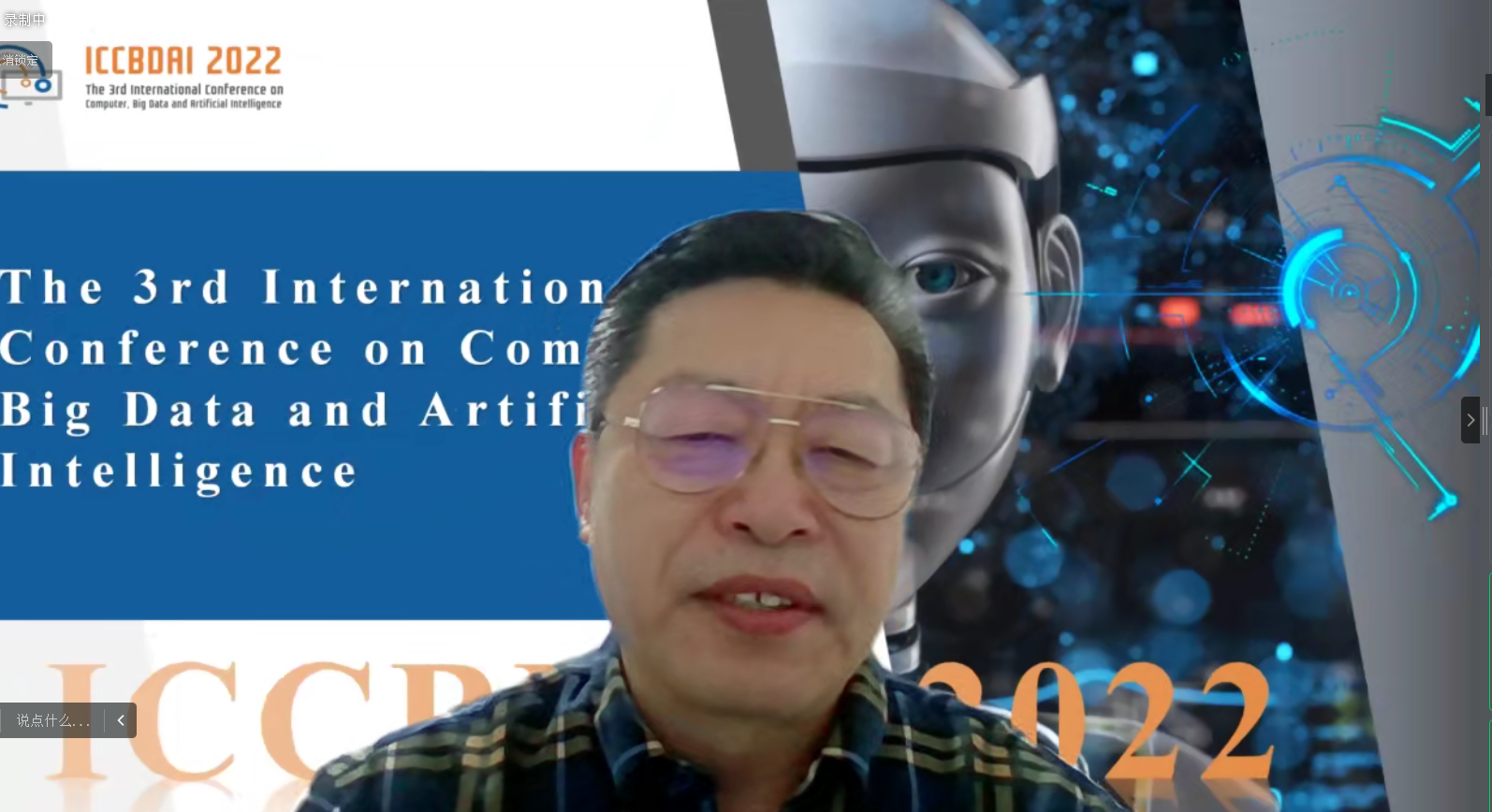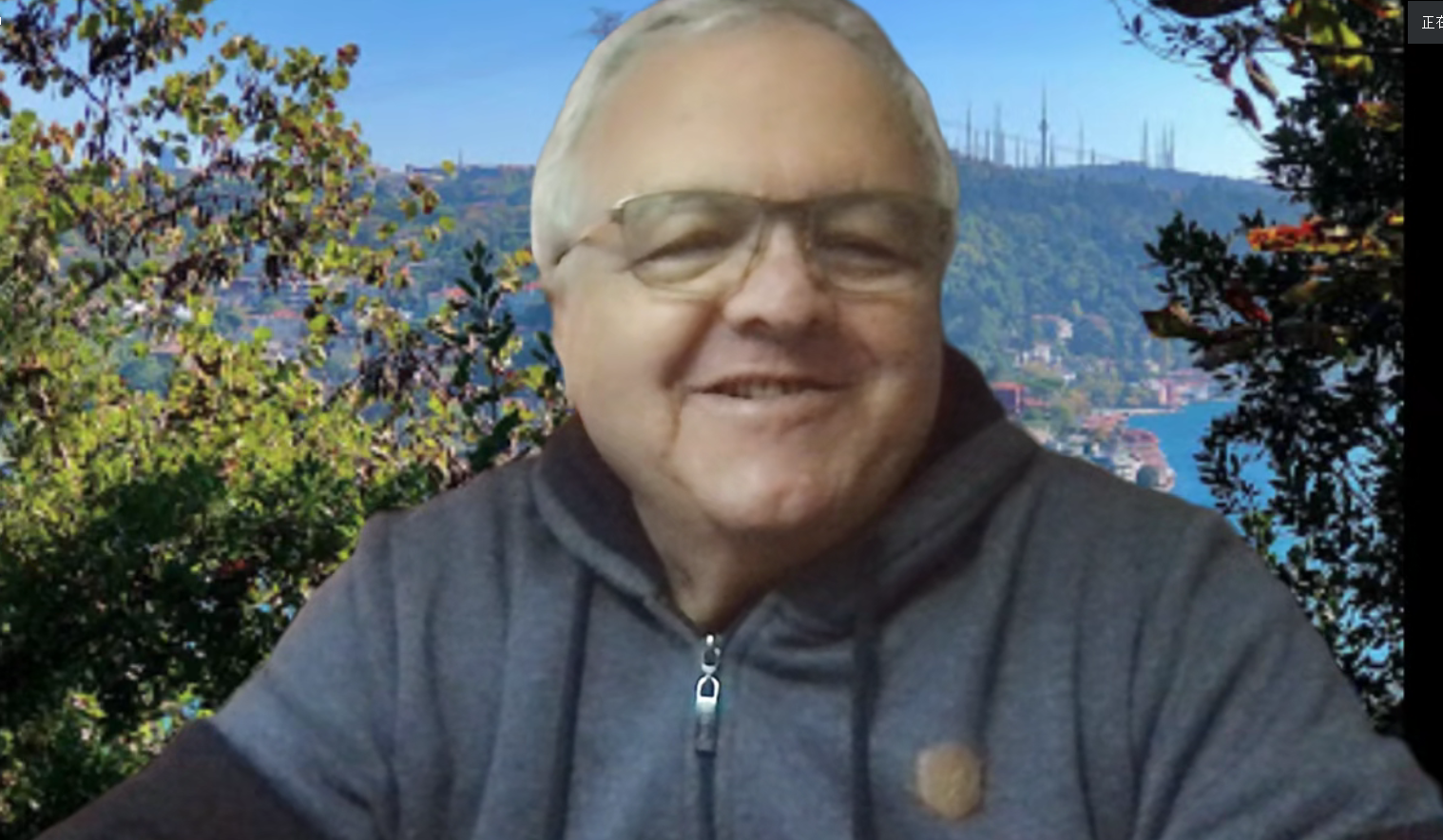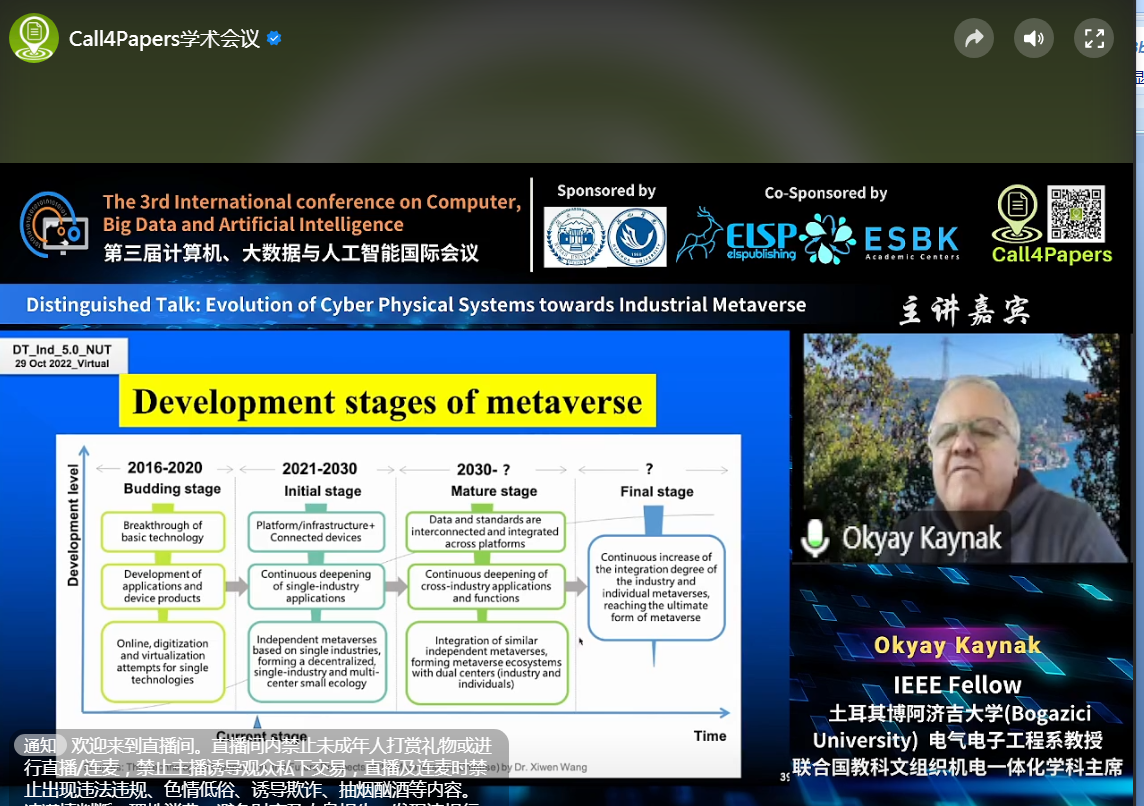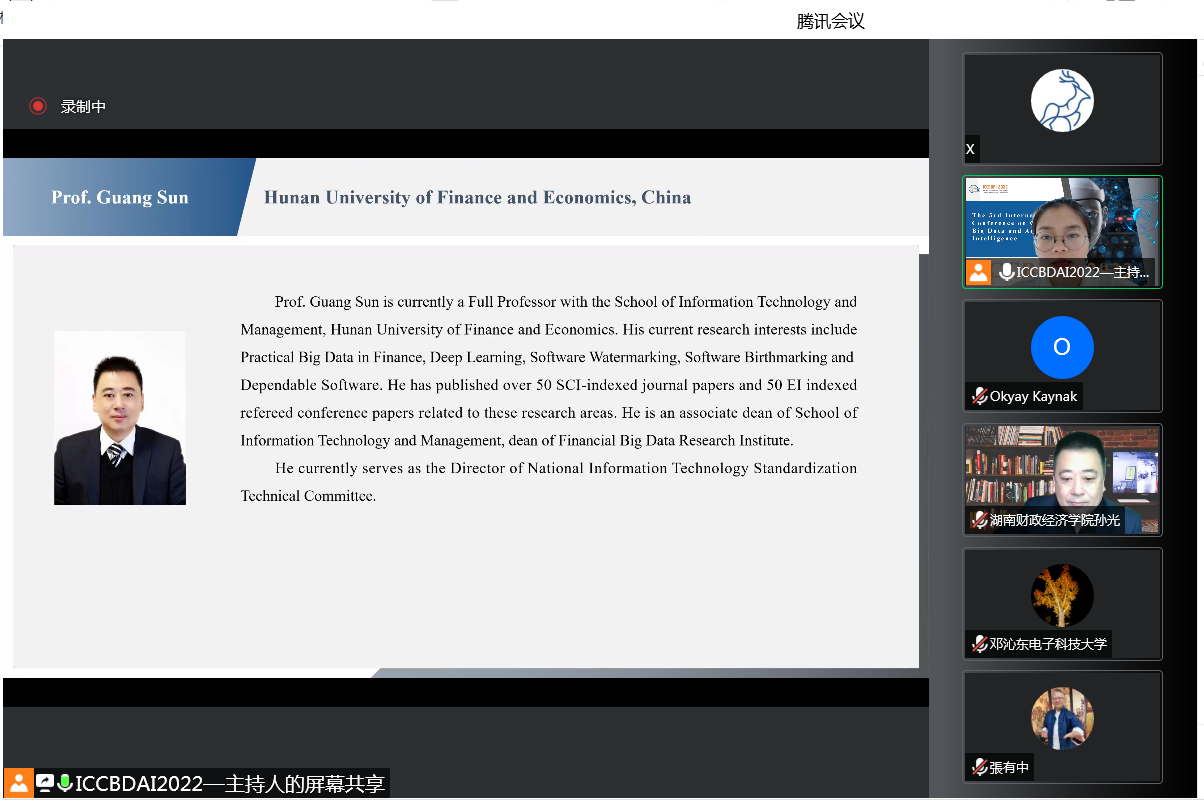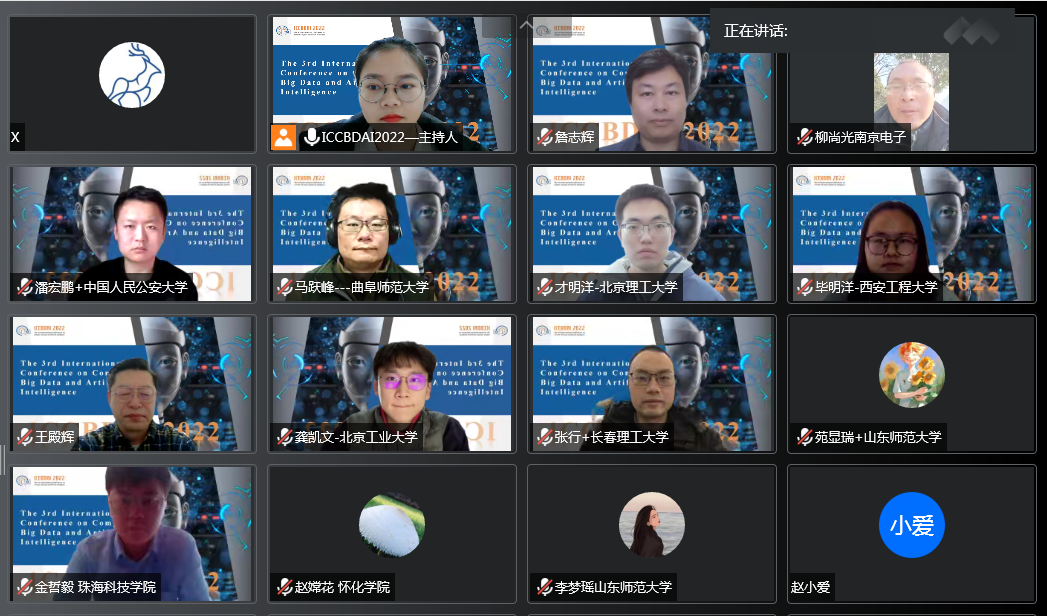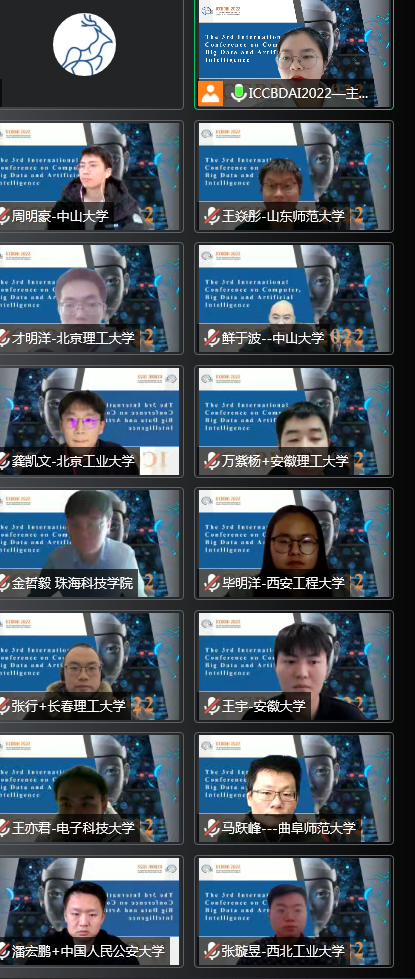 The proceedings of ICCBDAI 2022 have been indexed by Ei Compendex!